Stephany Wilkes, West By MidWest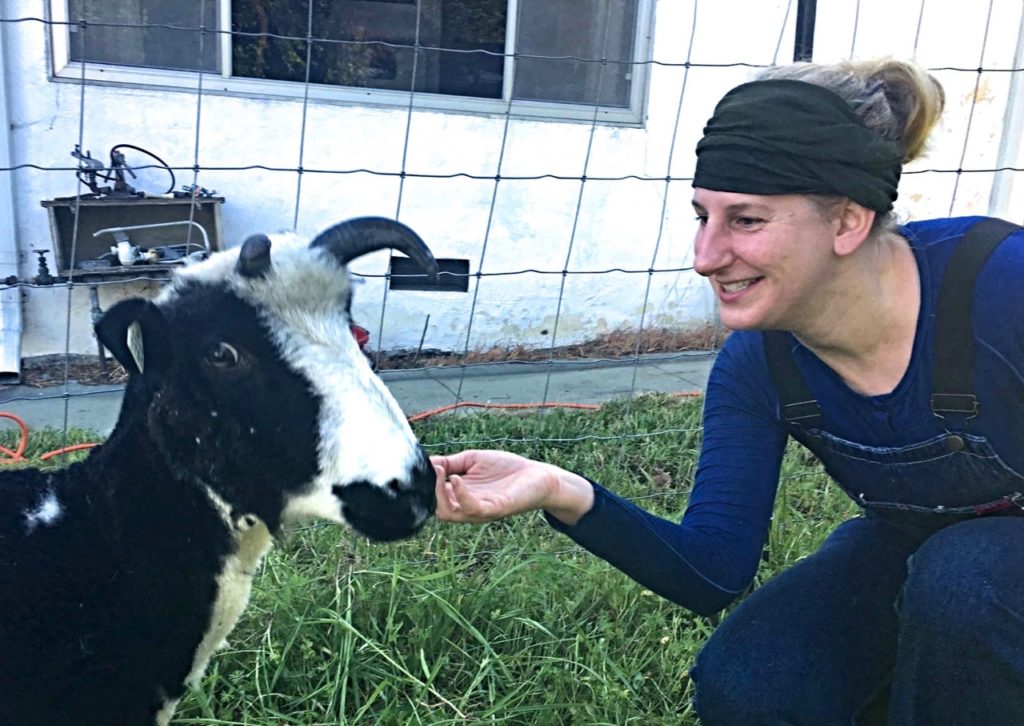 I am a tiny flock sheep shearer, and care deeply about humane sheep handling and shearing. I was certified as a Beginner Level 2 sheep shearer by the University of California ANR in Hopland, CA in May 2015, after receiving Beginner Level 1 certifications in May 2013 and 2014. I am also a certified Level I Wool Classer, having met the requirements of the American Sheep Industry (ASI) Association's Certified Wool Classing Program in May 2014. I am also the lead investor in Mendocino Wool & Fiber, a new wool mill in Ukiah, CA opening in 2016.
I shear throughout Northern California. I began to shear sheep because I want to directly support the California wool economy in a way that goes beyond buying yarn (which I'm plenty good at). There is a shortage of shearers in the U.S. and people with small flocks (many of whom are knitters and spinners) have an especially difficult time finding shearers.
And yes, I really do live in San Francisco. That's just how it worked out when I moved to California to be with the man who became my husband. Believe it or not, San Francisco is quite convenient. I'm centrally located to serve wool producers north, east and south. Every time I consider moving someplace else, I realize it would mean giving up at least one of my service areas.