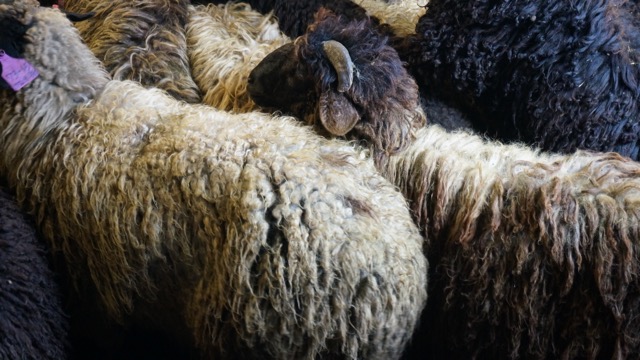 All our shearers shear in the New Zealand style, which was developed for speed efficiency and gentleness in handling the sheep.  Our shearers are Jr level shearers who are trained and certified at the UCDavis Hopland extension.
We specialize in shearing flocks of 1 – 100, though most of our jobs range 1-30 sheep.  We have experience shearing many breeds of sheep.  We can shear fiber goats, but require assistance of the flock owner to hold the goats, as they cannot always be put in shearing holds.  We will shear a guard Llama as a special service to those whose sheep we are already shearing.  Llamas must be haltered and we require assistance from the owner to hold them while we shear.
We offer professional attitude and strong work ethic.  We will respond in a timely matter to all email queries, show up when we say we will and shear your flock as efficiently and gently as possible.